how to join your shoot
how to join your shoot!
it's time for your shoot! yay! here's how to join your crew live:
1. click on your booking from your dashboard 📚
2. on the bottom right of your screen, there is a little blue bubble. click on that! 💬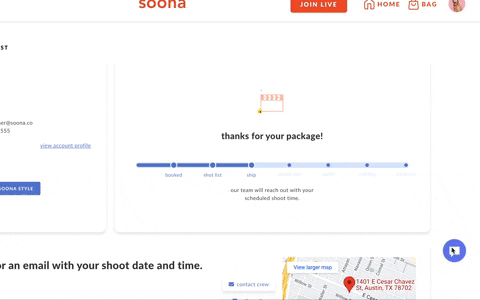 3. your crew will be in the chat waiting for you! they will send you a link for a Google meet to kick everything off!
4. happy shoot day! 📸
if you have any questions, feel free to reach out at hey@soona.co.
---
---