how to create your free shipping label
how to create your free shipping label
did you know soona offers one free shipping label? when you create your booking, the first label is on us!
scroll down on the details tab of your booking until you see this:

click "help me ship" and then select free shipping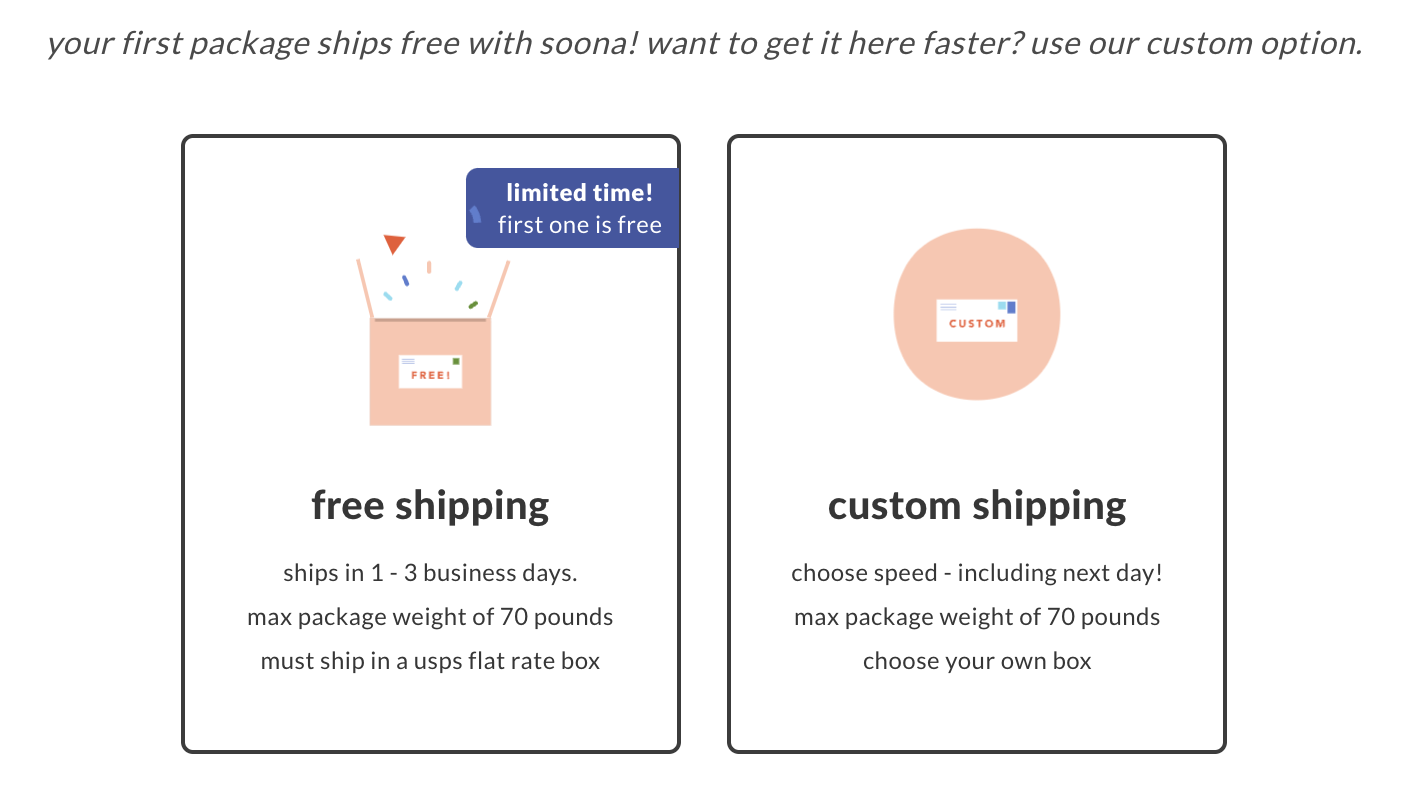 fill out the package details and ship! once we receive your product, we'll get you on the calendar!
---
---