how to create a photo booking
let's get started!
select "create a booking" at https://book.soona.co/#/
step #1: what do you need content for?
let us know where you want to use your content! this will help our creative team make the best recommendations for your content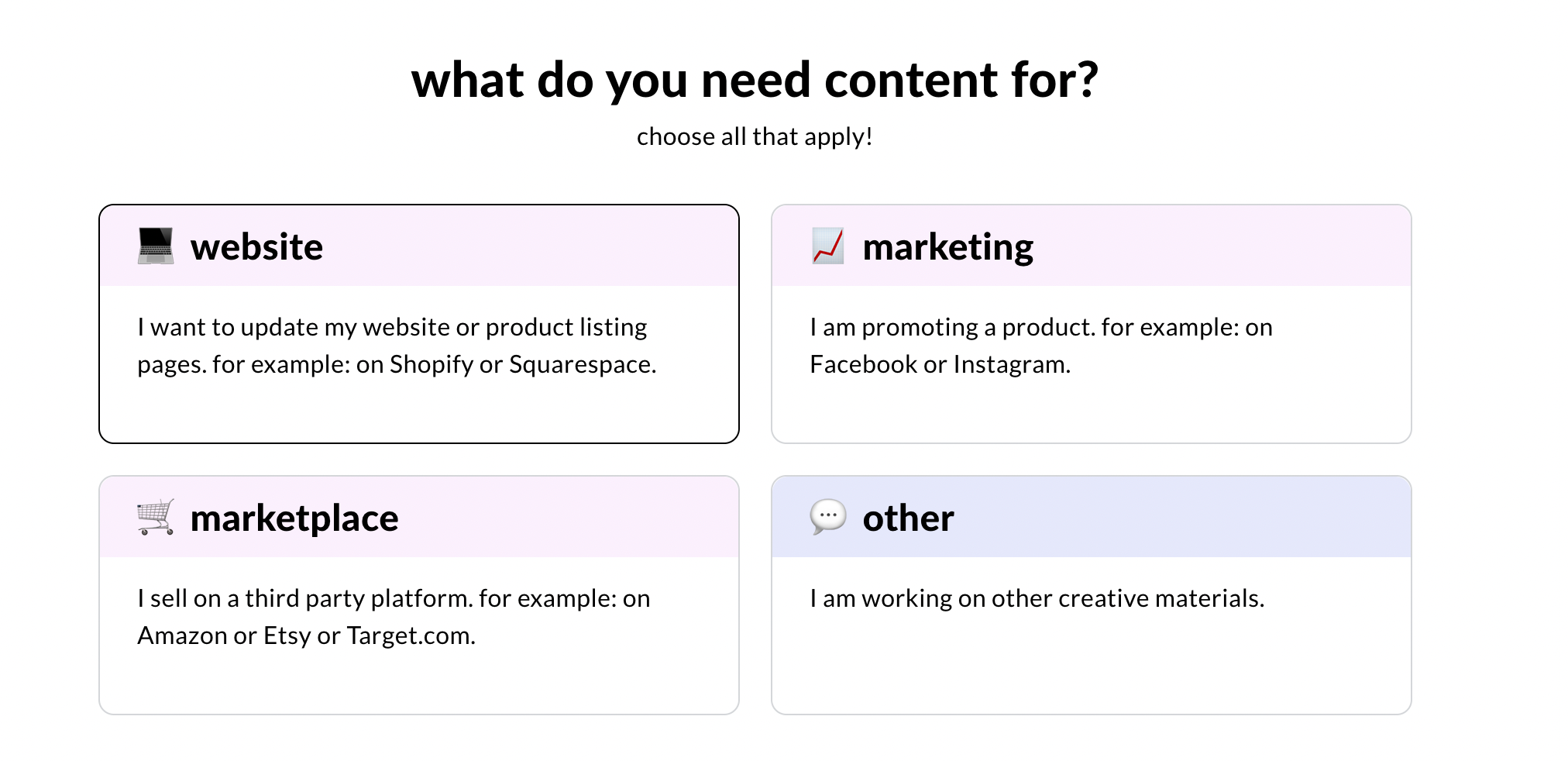 step #2: select a pack or build a custom shoot
we have pre-built discounted pack options or you can scroll down to create a custom shoot based on your needs!
step #3: build a custom shoot ➡️ photo shoot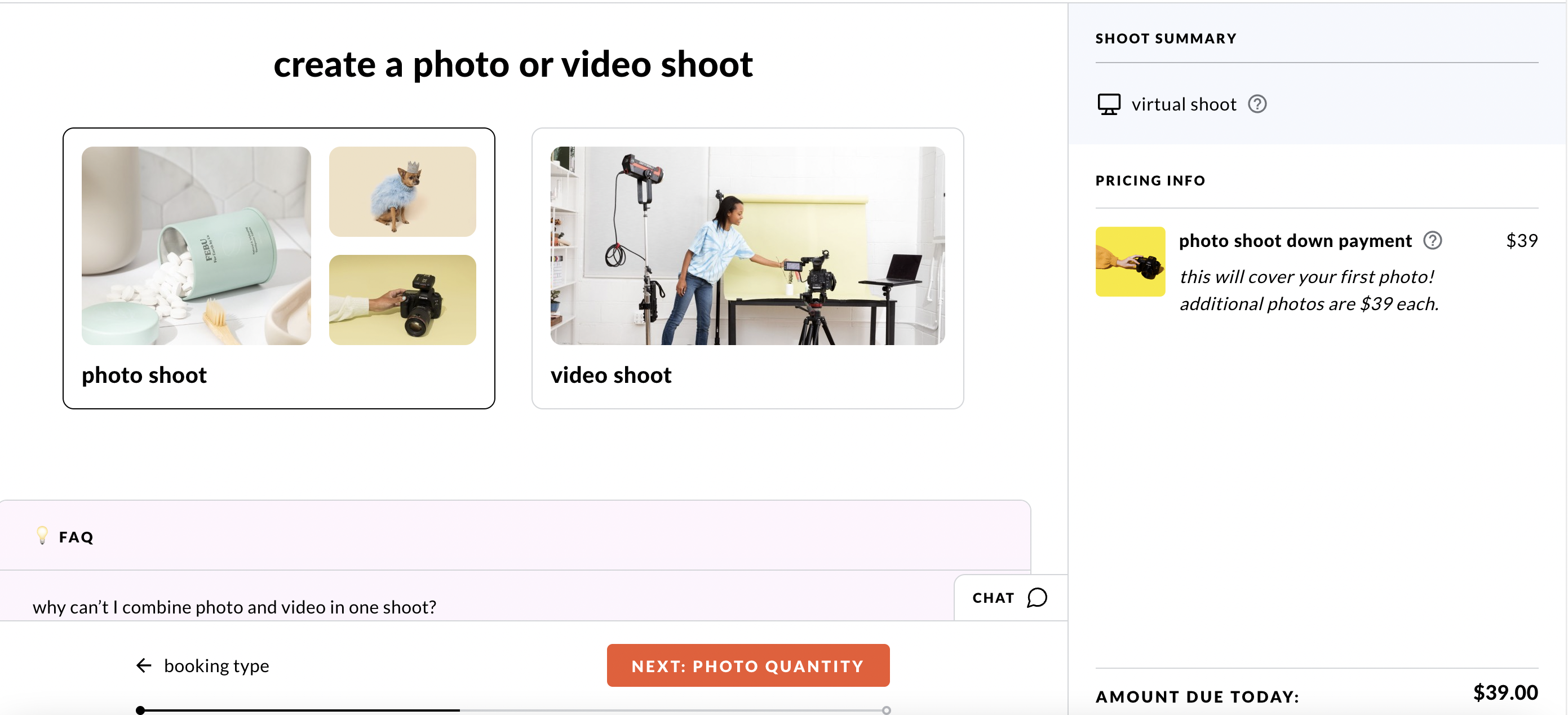 step #4: how many photos do you need?
let us know around how many photos you are looking to get. we will take as many photos as we can during the scheduled time, but this just helps us plan!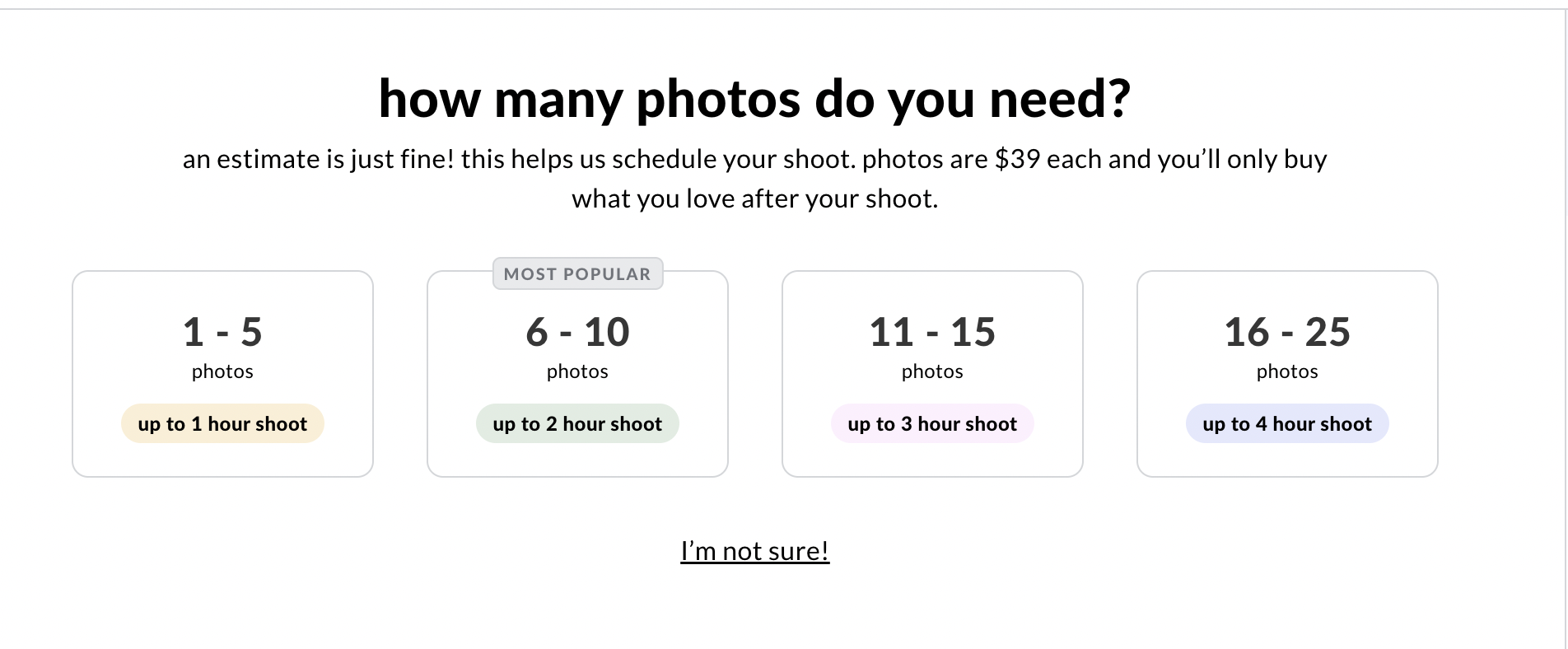 step #5: choose your lifestyle scenes
select up to 2 different scenes here! if you're not sure what you need, white backdrop and colored backdrop is a great start!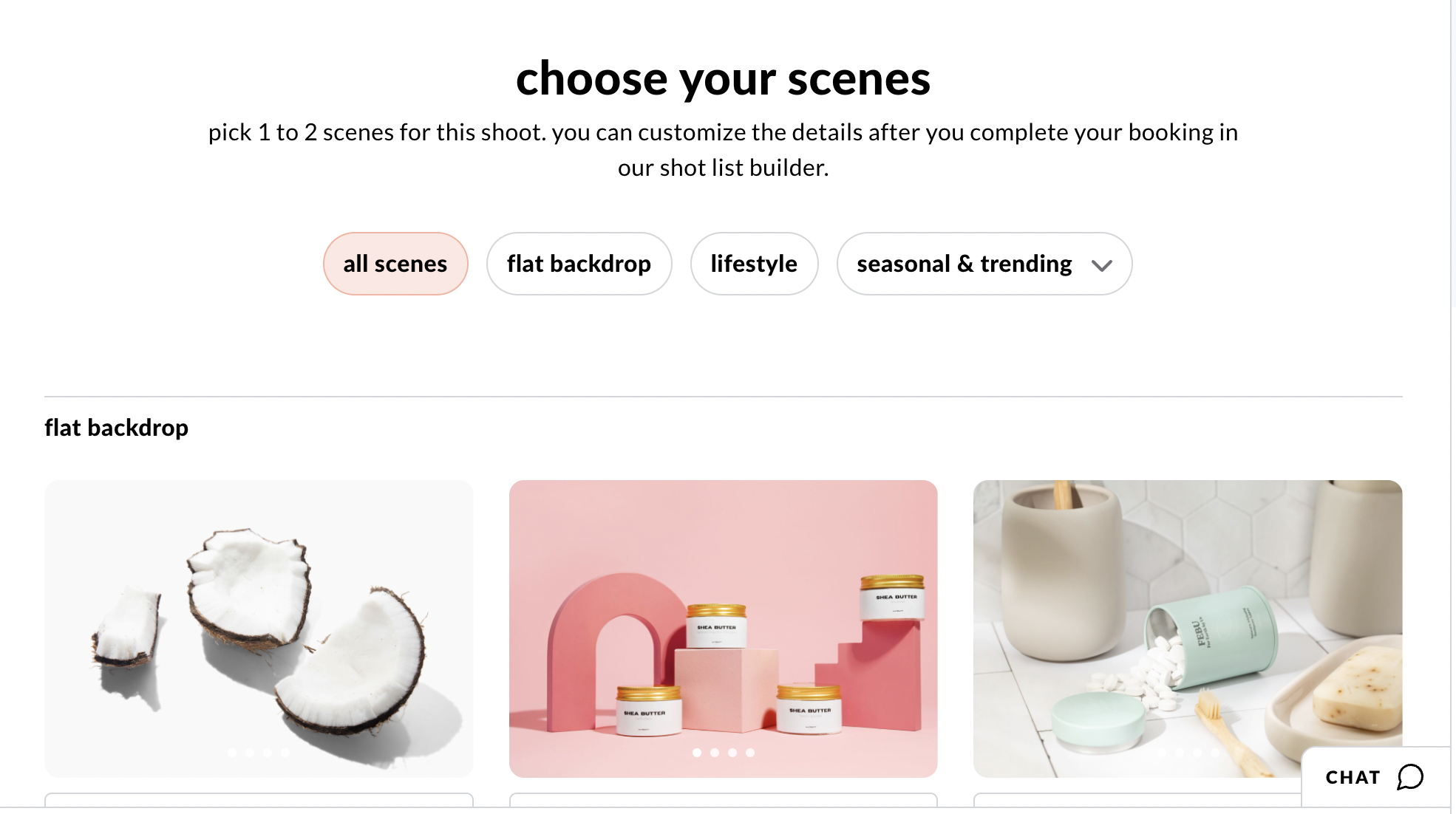 step #6: add a model to your photo shoot!
you will make your model selections after you complete your booking.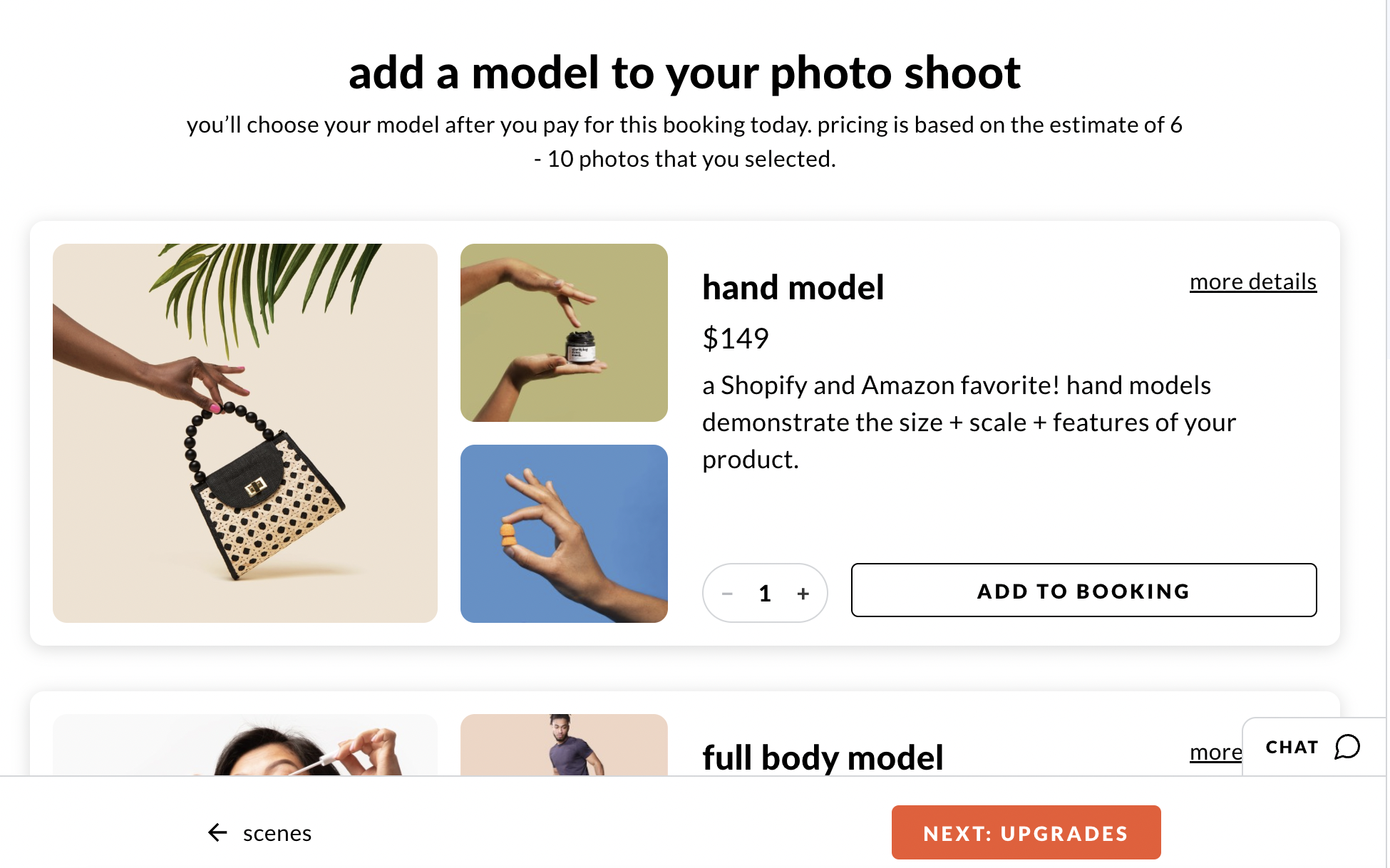 step #7: add any upgrades!
styling is the most common upgrade added to bookings. stylists provide an extra set of hands for your photographer and are great for shoots with fresh ingredients or makeup swatches.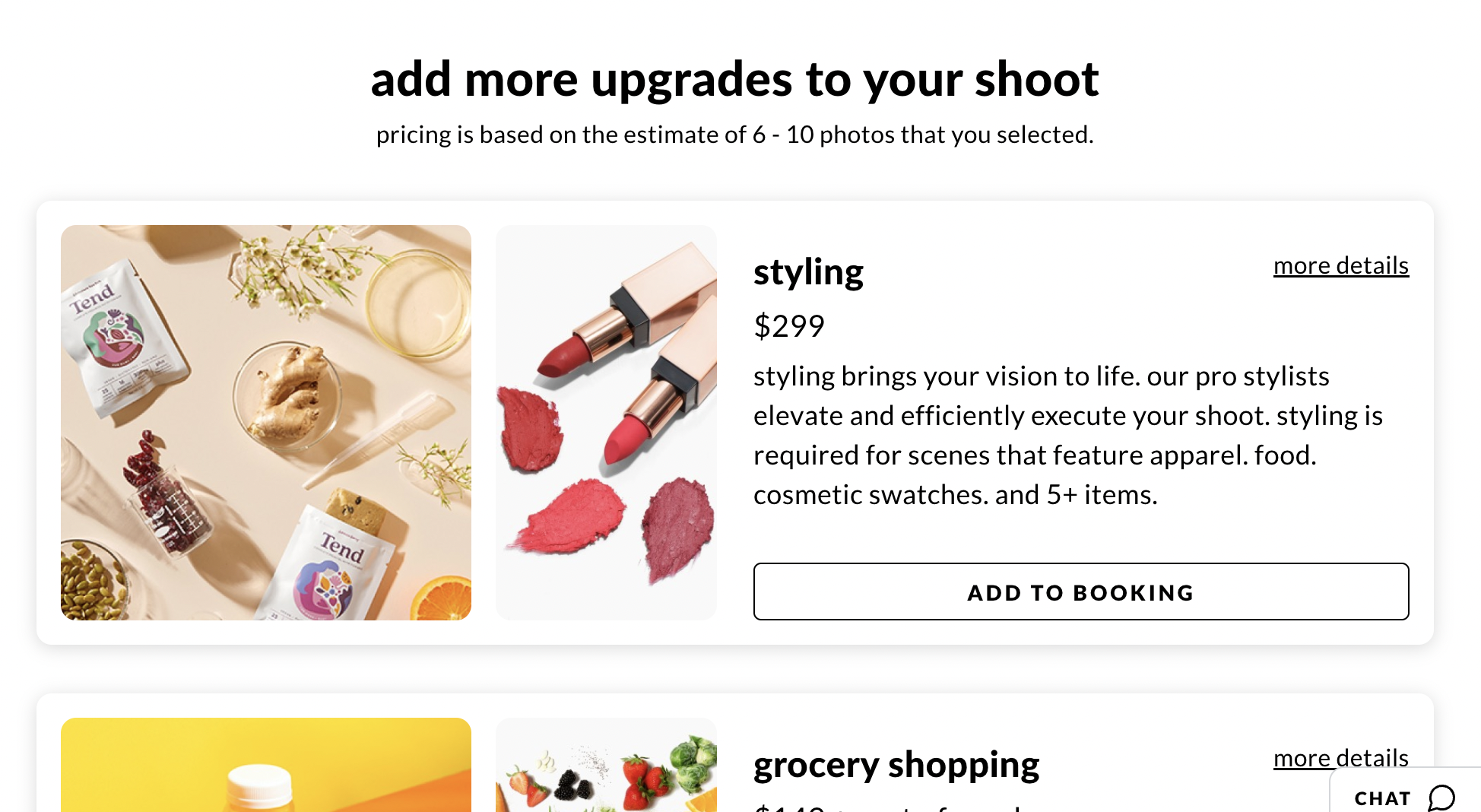 step #8: select your location!
if you want to join the shoot virtually, you are good to go! if you want to join in person, select "switch to an in-studio shoot"

step #9: let's talk about your shoot goals
this step is where you can add any information that you want! let us know what products you will be shooting and any other info our creative team should be aware of.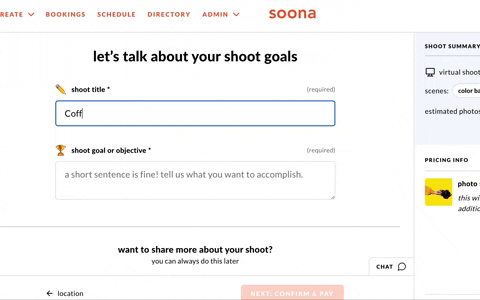 step #10: almost there!
let us know how you'd like us to handle your product after your shoot. we can return it to you, store it in our studio for $39/month or discard it! you'll pay a $39 downpayment which will pay for your first photo after your shoot.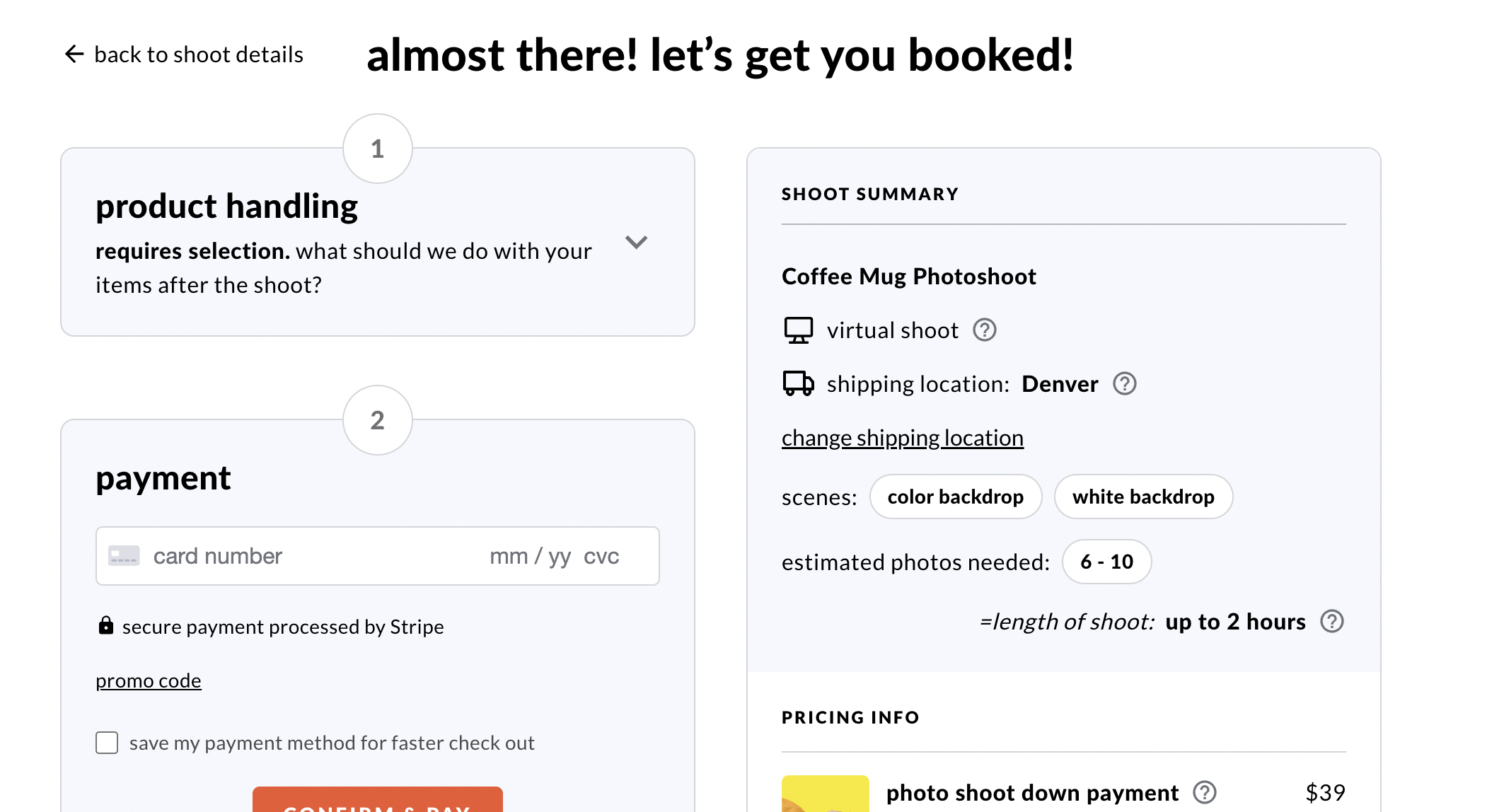 ---
---