shoot details and shot list
shoot details & shot list
Each assignment contains shoot details + shot list tabs within the booking!
Shoot details are determined at booking time. Our shot list builder tool is available for clients to fill out anytime before their shoot.
once assigned to a shoot, you are expected to review + understand shoot goals, assignment notes, and any shotlist provided before accepting a shoot.

please review these materials again at least 24 hours before the shoot to ensure ultimate preparedness.
To find your assigned bookings, head to your dashboard > click the assignments tab > then click on the assignment.
shoot details include
client name
your role
messages from us (assignment notes)
shoot date, time, and location
shoot title, goals, and mood board
view from booking details page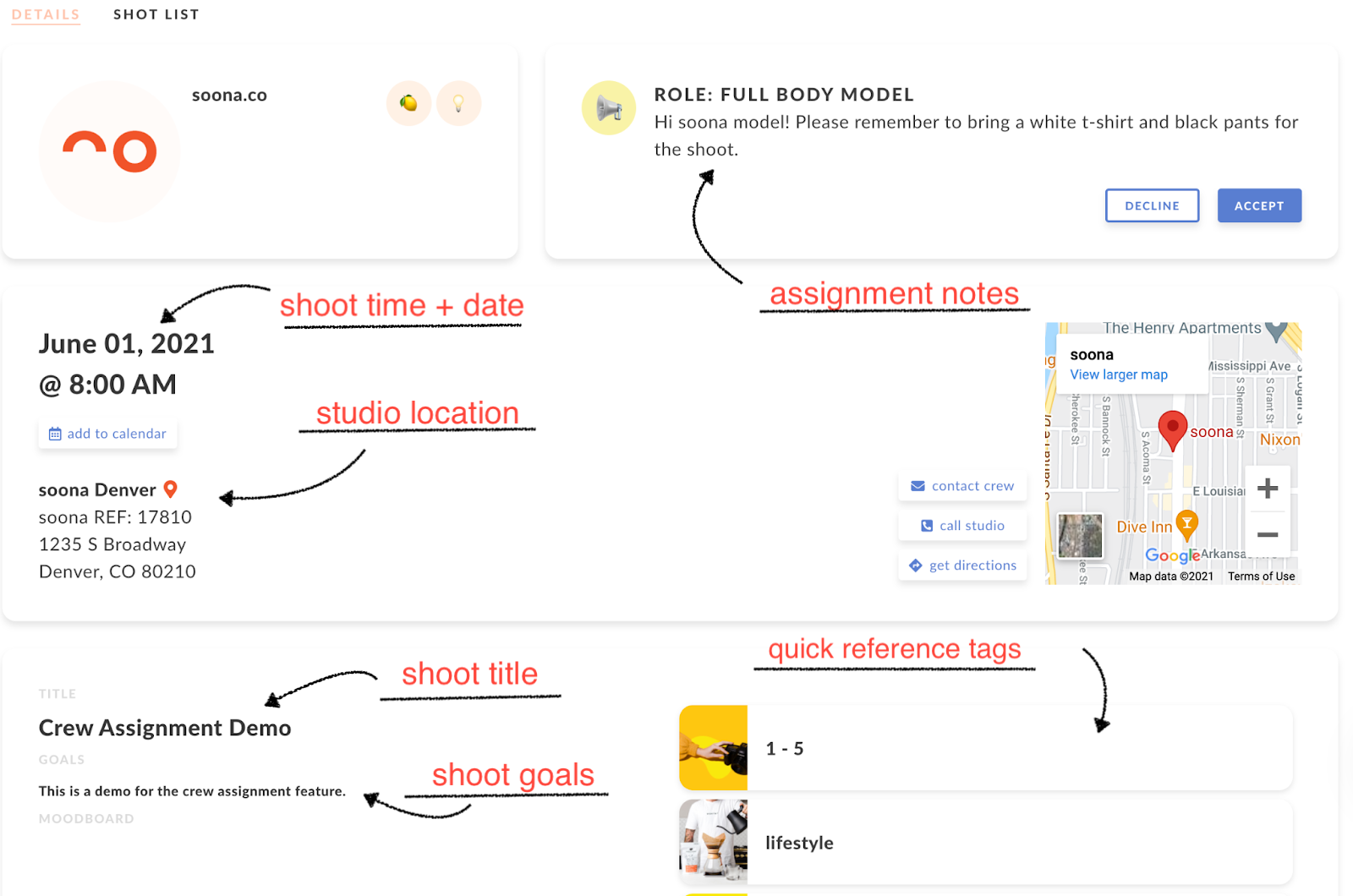 shot lists include
type of media
shot subject
environment + action
description
reference images
view from booking shotlist tab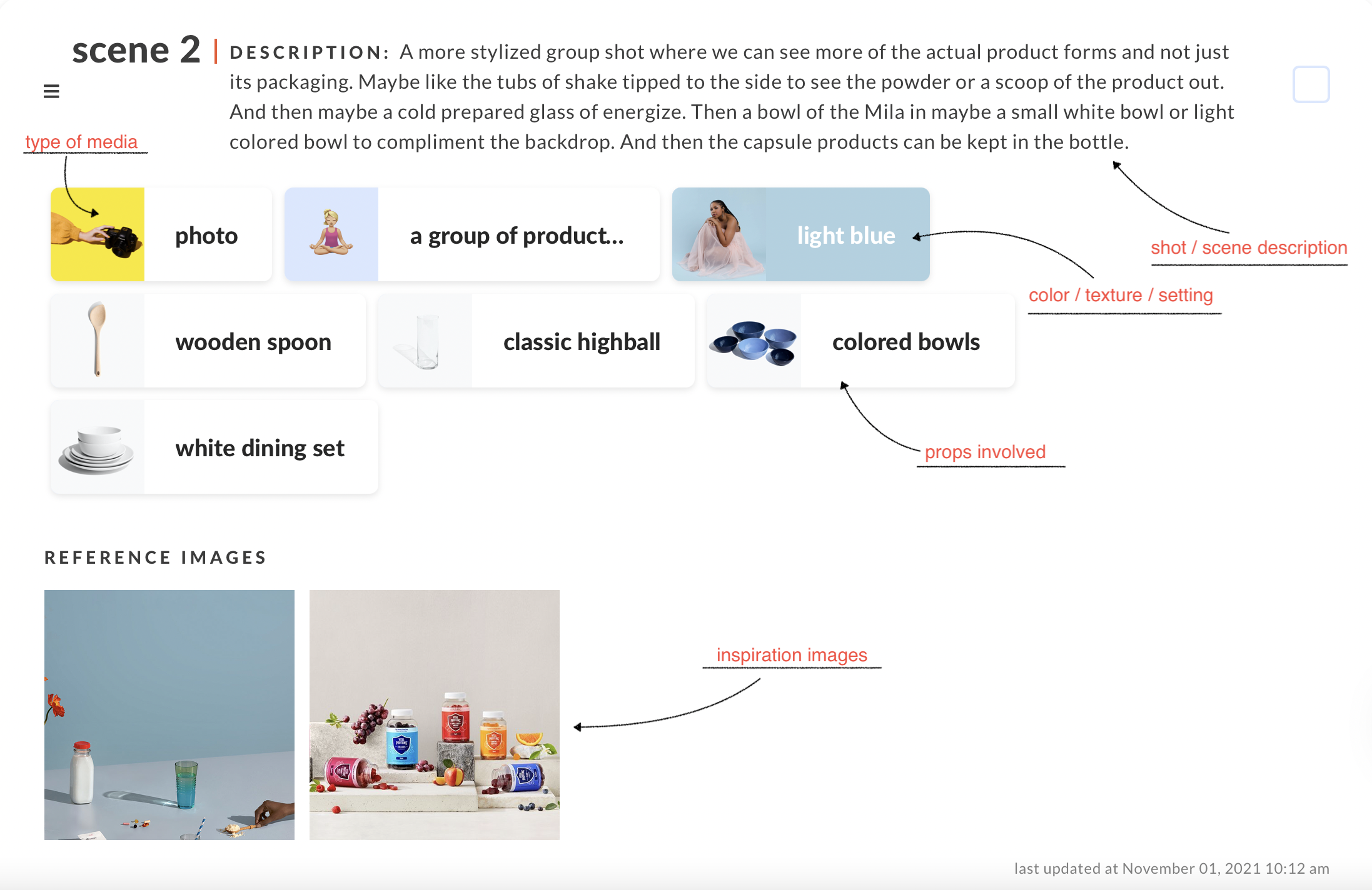 need more info?
checkout the soona platform 101 for dashboard info
see terms of service. use the collective quick link guide to navigate through our helpdocs!
---
---