soona platform
video tutorial
watch this quick tutorial video about the platform.
summary
the soona platform is our online app where all the shoot magic takes place. ✨
in the platform you will be able to:
manage your services + traits in your pro service profile
view your assignments
accept + decline shoots
read booking details, assignment notes, + shot lists
we will describe how to navigate the platforms most prominent features for pro service providers: your dashboard, booking details, and shot lists.
dashboard
most everything you will need + utilize is located right on your soona dashboard! you can toggle through your dashboard using the tabs below your contact info + soona style quiz results.
below is a snapshot of what your dashboard should look like.
if you are missing any tabs on your dashboard, please email us at collective@soona.co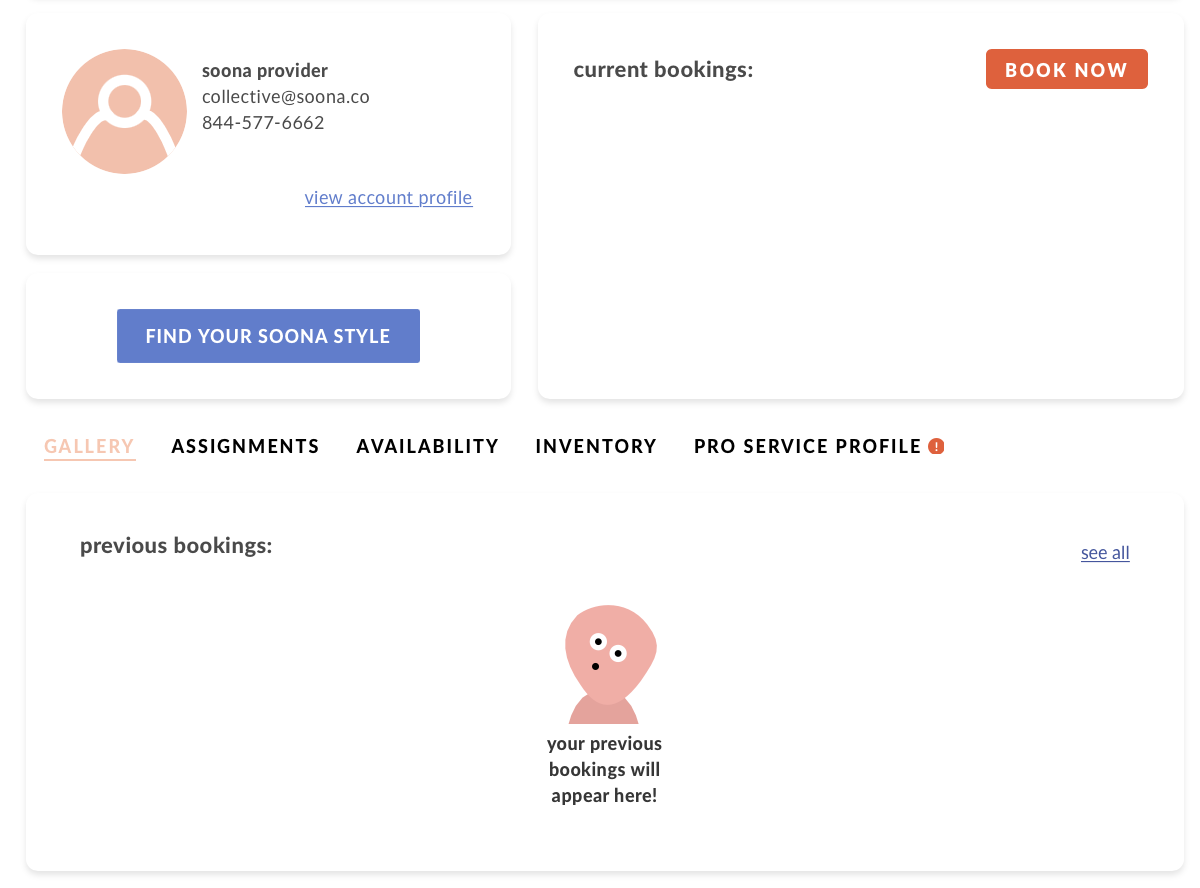 view your assignments
You can view upcoming and past assignments under the assignments tab from your dashboard in two different ways!
the calendar view

best to confirm when you have selected availability + when you have a shoot

list view

best to accept or deny shoots
quickly see shoot details (assignment notes, location, date, + time)
calendar view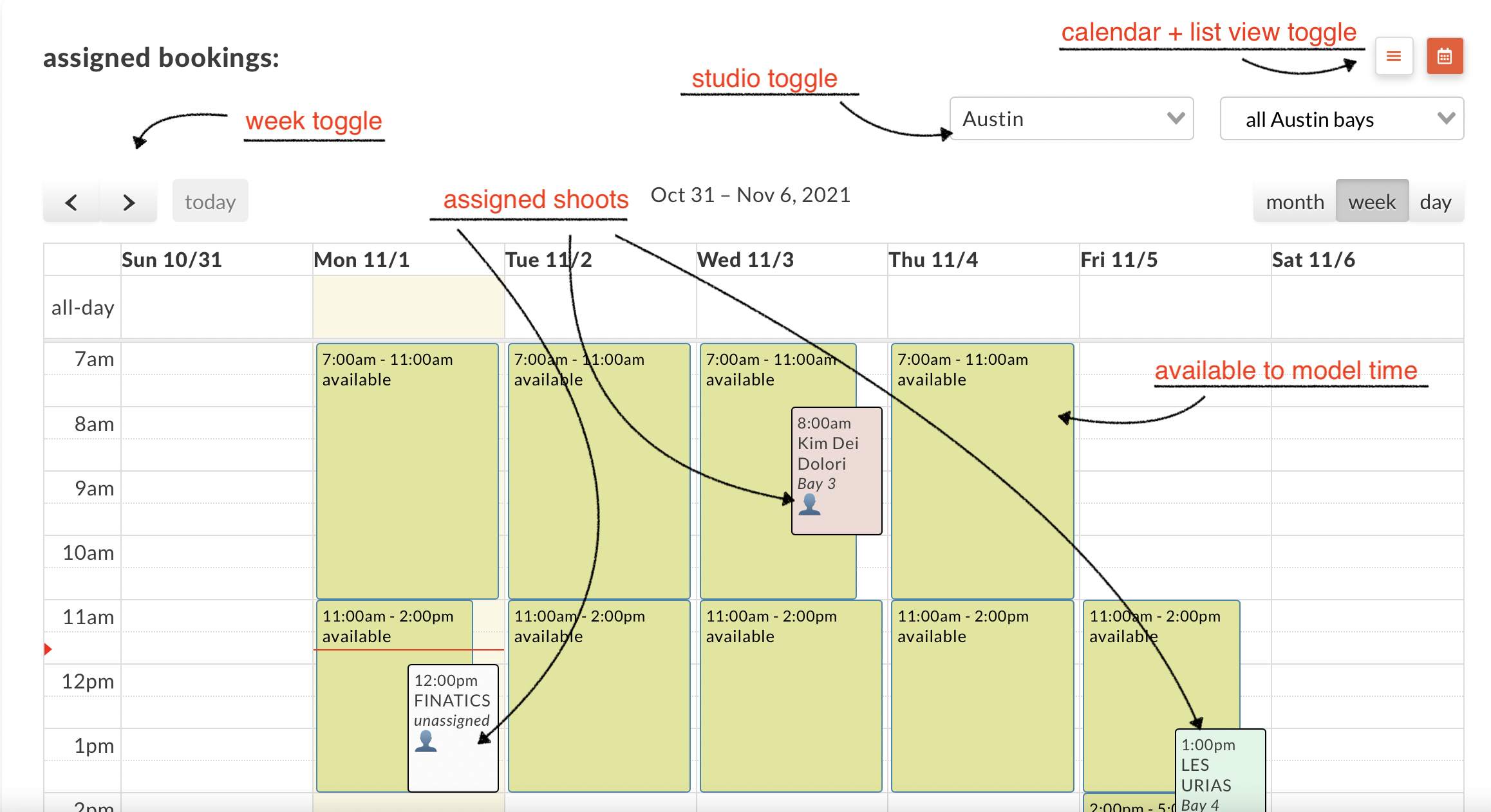 list view
assignment details
each assignment contains shoot details + shot list tabs within the booking! click into an assignment to find the booking details.
booking details are determined at time of booking.
read more about reviewing assignment details before accepting HERE.
if you have any questions about when you are scheduled or what the shoot goals are, please text us at 844-577-6662 or email collective@soona.co
other related info
---
---